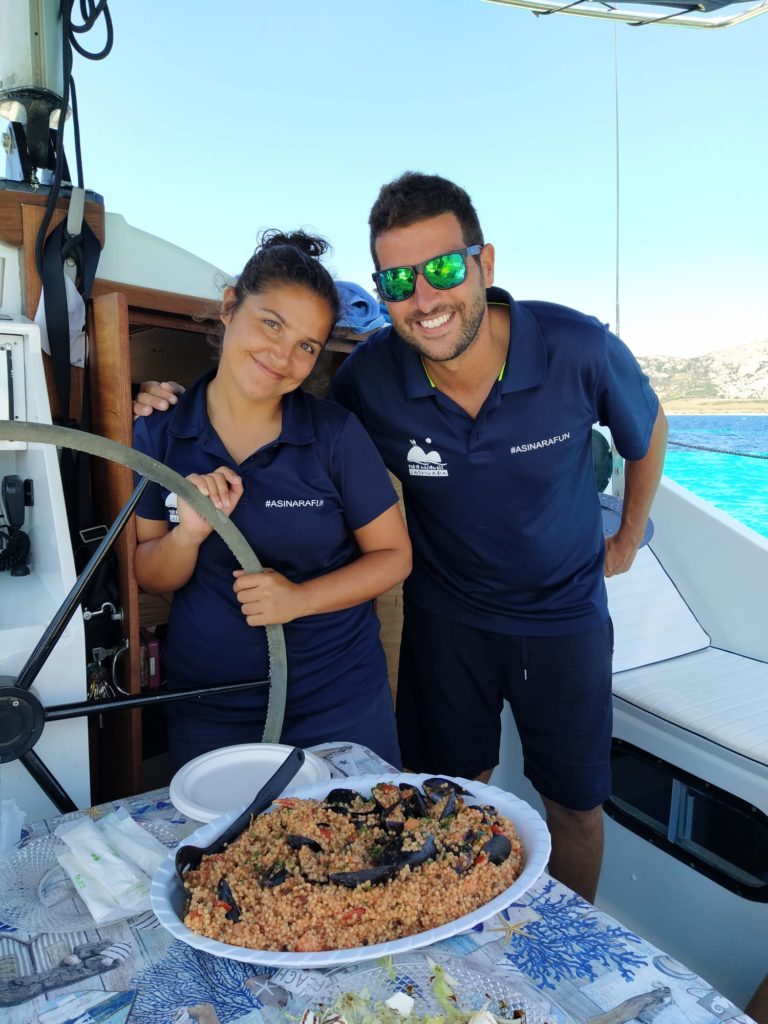 Asinara Fun is the result of Antonio's dream realized together with his partner Angela. Two boys who love the sea who have decided to share their passion with others, giving anyone the opportunity to live a dream in the crystal clear waters of the Asinara Gulf.
Mavi is the new conscript, the third and last member of the crew.
Solar and adventurous soul, always looking for new challenges and horizons, the young girl arrived in the Asinara Fun family to reconcile her great love for the sea with that for conviviality! You will find her there to welcome you with a big smile and she will delight you with her culinary skills and above all with her sympathy!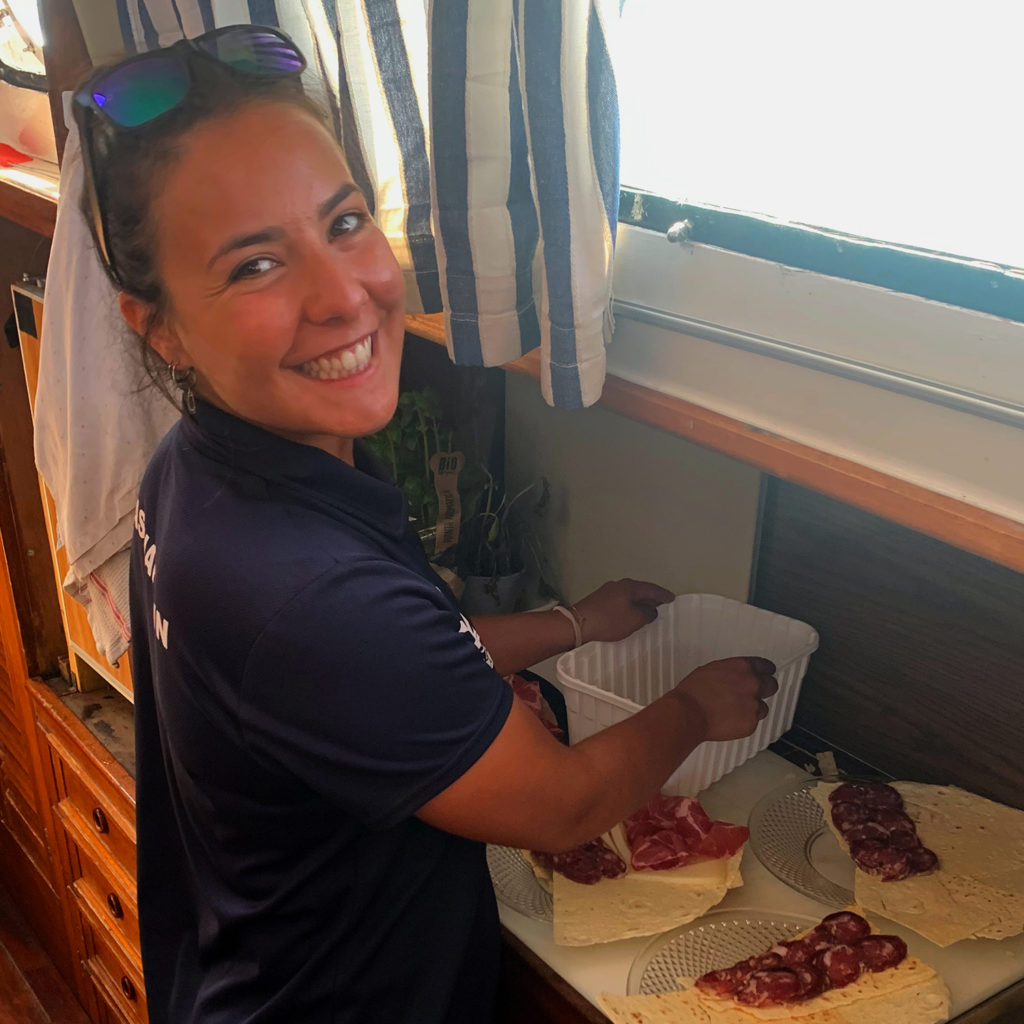 BlueRoots is a 1989 class sailing catamaran, it has recently undergone a complete restyling that has given it not only a modern look but all the latest comforts and the most updated safety and navigation features. 11 meters long and 5 meters wide, she has a walkable blanket of approximately 48sqm.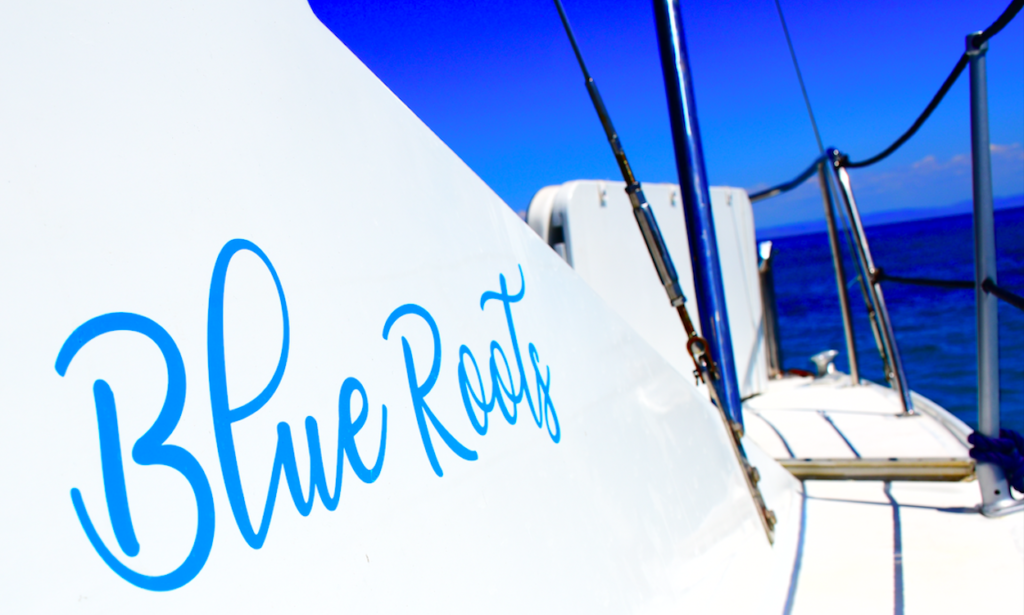 A refreshing experience that will make the day even more enjoyable. BlueRoots is equipped with all the comforts, inside we have a bathroom, a kitchen, a large dinette and two cabins. It sails both with sail and motor, focusing on stability as a strong point and not on speed, so as to be able to enjoy a pleasant navigation even in rough seas.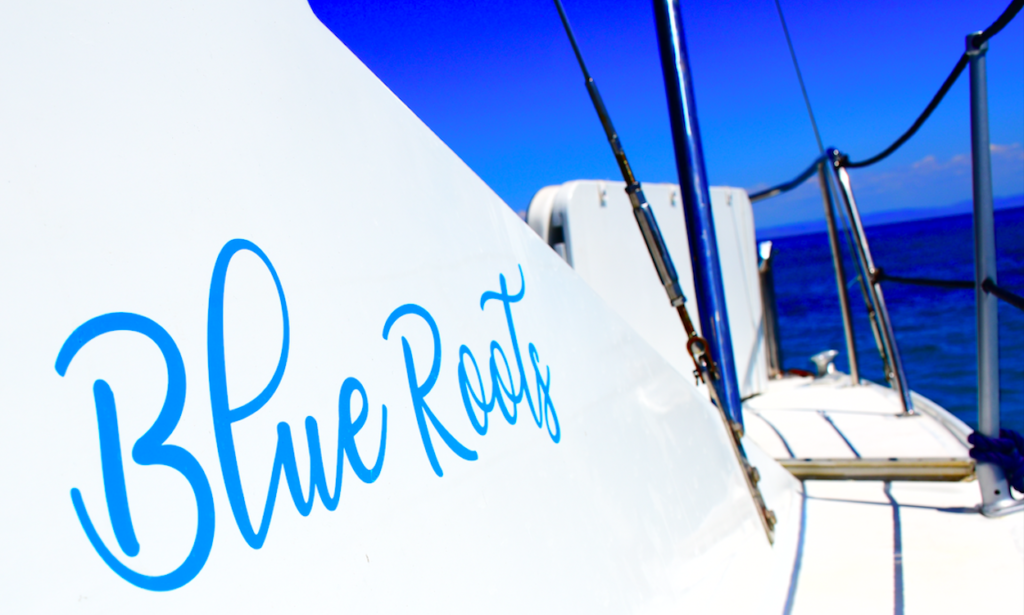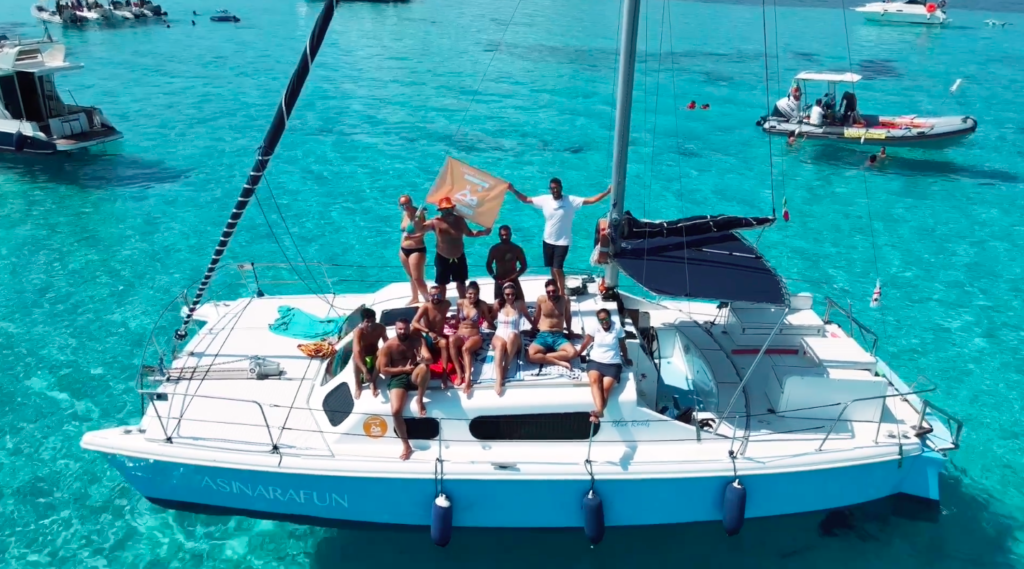 The beach side is our foreshore, designed to give you the opportunity to sit comfortably with your feet soaked, even while sailing.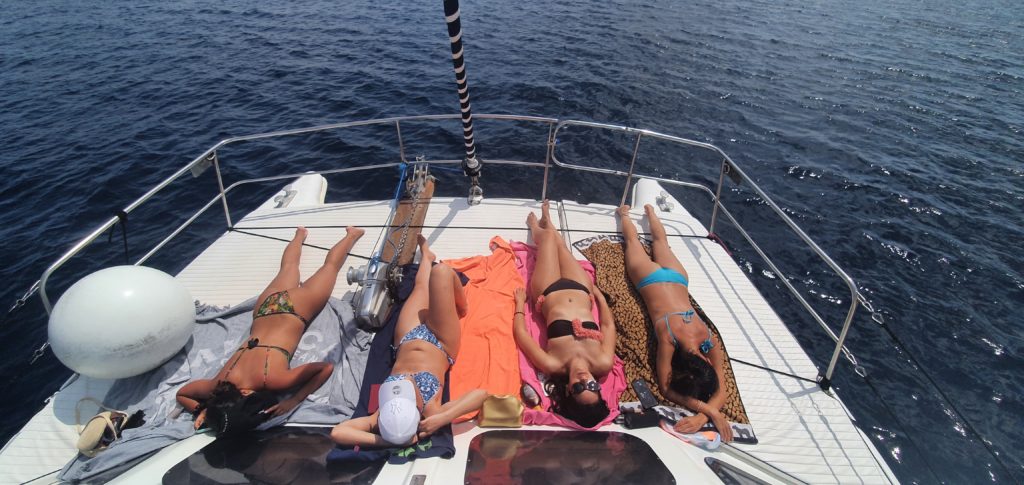 The bow, the front part of the boat, is completely upholstered with large sunbathing cushions, on which all our guests can relax and enjoy an unforgettable day.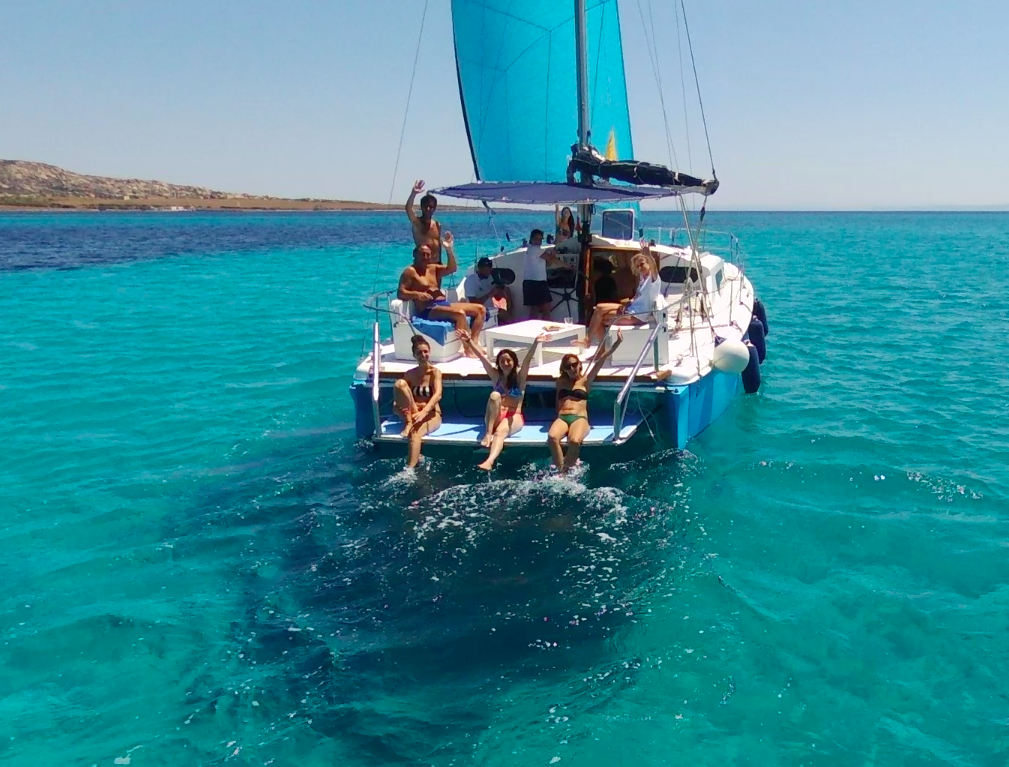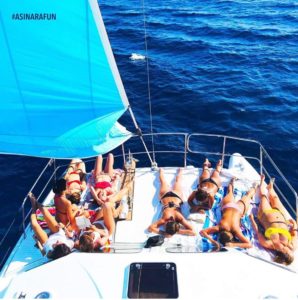 The stern, on the other front, is the area dedicated to diving, entertainment and aperitifs, there is a very comfortable lounge overlooking the sea where you can sit down once you get out of the water.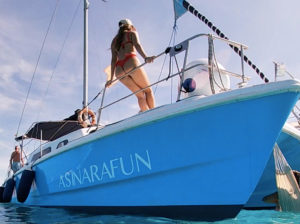 Getting back on board is guaranteed by the convenient ladder positioned on the beach.
AsinaraFun was born to convey the passion of the sea and share the emotions that have accompanied us since the BEGINNING.